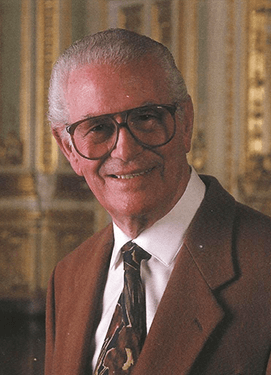 Mr. Paul Curmi
Mrs. Doris S Curmi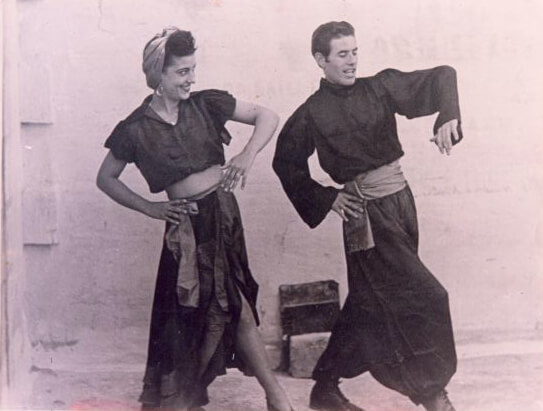 Ms Mary Curmi Nee Borg met Paul at the young age of 17 years, at the theatre where she was working as a stand-up comedian. Later with they started dancing Latin American and Ballroom as a couple.
---
The Folklore group know as the Paul Curmi Dancers took its name from the founder Paul Curmi. Born in Senglea, Paul Curmi started his dancing career in the pre-Second World War years at the tender age of 12, under the guidance of his elder brother Richard. Paul's youth was in effect characterized by his deep passion for dancing and he spent his teen researching into dance literature and practicing practically all types of dance disciplines.
The upsurge n the number of tourists' visiting the island during the 1960's was creating a demand for typical Maltese entertainments. This phenomenon had prompted the Malta Tourist Board to approach Mr. Curmi and ask him to introduce for the first time in Malta, Maltese folklore dancing.
Paul Curmi accepted this proposal and dedicated all his energies towards this new venture. He delved deeply into local past customs and eventually came u with a series of folklore dances related to Gothic peasantry and aristocratic medieval activities. His numbers are a vivid depiction of the humble fishermen's chores, the lively village fiesta celebrations, and the harvest time reveling, being in direct contrast to the sophisticated movements of the noble people of Mdina, and the leisurely paces of the spouses and guests at the traditional Maltese Wedding performance. Paul Curmi is also responsible for having composed the typical Maltese folk music, which accompanies the various dances.
The Group's wardrobe was managed by Mrs. Mary Curmi Paul's wife and is now managed by Ms. Odette Curmi. All the costumes worn during performances were designed after a careful study of illustrations of our forefather's apparel found in the local museums and the National Library. The different costumes can be considered as authentic: the peasant clothing being made from water colored loomed material adorned with hand made lace and complemented by fine pantaloons and underskirts, the Ghonnella blouses made from heave silk, the bride's wedding gown made of pure damasque. 'They are all in fact heirlooms in their own right.
The tradition set by Paul Curmi is being passed on from one generation to another and demand for the group is ever on the increase.
In fact, the Paul Curmi Dancers stage their performances daily at various Maltese Folklore evenings organized by tour operators, restaurants and various entertainment locations. They also perform in Maltese Summer festivals and at wedding receptions. Paul Curmi's group is from time to time also requested to represent Malta in International Folk Festivals.